Projects / The New International Interns From Lehigh University
---
The New International Interns From Lehigh University
The students will be working with NGO's to learn more about social exclusion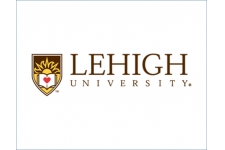 This program is focused on understanding the main causes of social exclusion (with a focus on Roma issues as the default source of information) and to create a public blog updated daily by the students. The interns will be working with students of secondary schools and universities who will have the opportunity to support peers in cultural exchange, practice their language skills, and collaborate on creative projects and campaigns. Emphasis will be placed mainly on the internship in the international community in terms of mentoring, sharing ideas and networking, which has led to changes. Director of the project is Ph.D. Christine Novak, professor of clinical psychology at Lehigh University.
The students Tuan, Lauren Morgan and Jonathan will be involved in supporting the non-profit sector in the Czech Republic - working not only with Inclusio, but will also work with partner nonprofit organizations Romea and Slovo 21.
You can follow along with the students on their blog here.
Implementation: June-July 2015
Follow us on Facebook:
Inclusio ops
The project supports the
American Center in Prague.
The students were financially supported by Lehigh University. More about international internships at Lehigh University:
www.lehigh.edu/intint/oiaii/.
A look back at last year: