Projects / Imagion 2016
---
Imagion 2016
A new project focusing on supporting Roma childrens' performance in education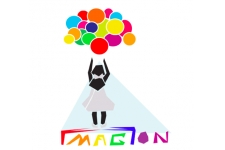 Imagion 2015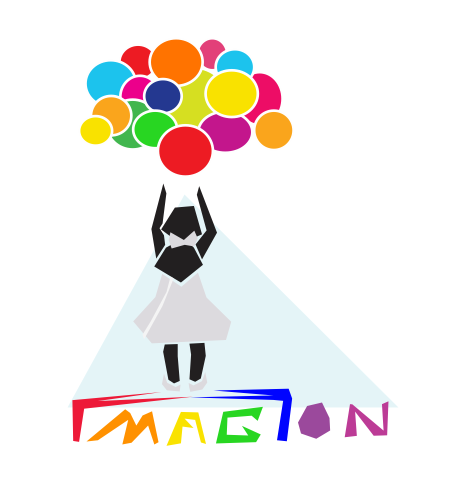 This project focuses on supporting the Roma children's performance in academics, supporting the development of their communication and social skills and increasing their level of knowledge and learning capacity through active participation and interaction in the Imagion. It is an after school program that runs four days a week and currently has 42 student participants from various racial and ethnic backgrounds. The project is cooperating with the Basic School and Nursery School Grafická in Prague 5.


Imagion is a multifunctional space that varies in size (e.g. 5m x 4m x 4m, however much available room space there is) made of a wooden construction with a net roof that is used for attaching the cloth stripes that divide the space into optional multi-active teaching and playing areas. After being installed in the room, it is not limited and the room can still be used for its original purpose.


The space formed by the attached stripes can be used to perform the following activities:
1. Theatre for pupils (performance stage)
2. Interactive cinema
3. Cinema
4. Pendant) Skittle-alley
5. Art gallery and exhibition place
6. Photography studio
7. Film studio
8. Costume and fashion show
9. Stage
10.Learning maze for the pupils of 1st to 5th grade
11. Sock Puppet Theatre – Marionette theatre
12. MEYS CR interactive project application in compliance with curriculum in compliance with the school curriculum request – thematic interactive possibilities of the ecological, humanitarian, sociological etc. themes (e.g. children has to create the cycle of water on the Earth by using film, pictures and other material at their disposal in the class)


Activities implemented in Imagion support and help:
Cooperative, active and project based learning (teaching) approaches
Develop creativity competencies of the child
Develop social competencies of the child
Includes development of gross motor skills and fine motor skills of the child
Creates and deepens the relations amongst peers during cooperation on different projects and by participating in games (positive feedback approach
Develop communication skills of the child including language skills
Includes individual discovery by using heuristic methods – i.e. experience-based techniques for problem solving, learning, and discovery that give a solution which is not guaranteed to be optimal
Develops volitional traits of the child by his/her active participation in the whole activity from preparation to final presentation of results.

The teacher takes on the role of a mentor, not only as an information resource. All the materials used are suitable for the work with children and the construction of Imagion is authorized by Test Institute of the Light Industries for safety.


The project is supported by the Ministry of Education, Youth and Health of the Czech Republic (from June 1st 2015 to December 31st 2015) and by Roma Education Fund (from July 15th 2015 till July 15th 2016). Partner is Basic School and Nursery School Grafická.

Donors and partner: